Ditch Your Shared Hosting Today To Save Money (Private Servers Are Cheaper)
Cancel your shared hosting plan and save money while upgrading.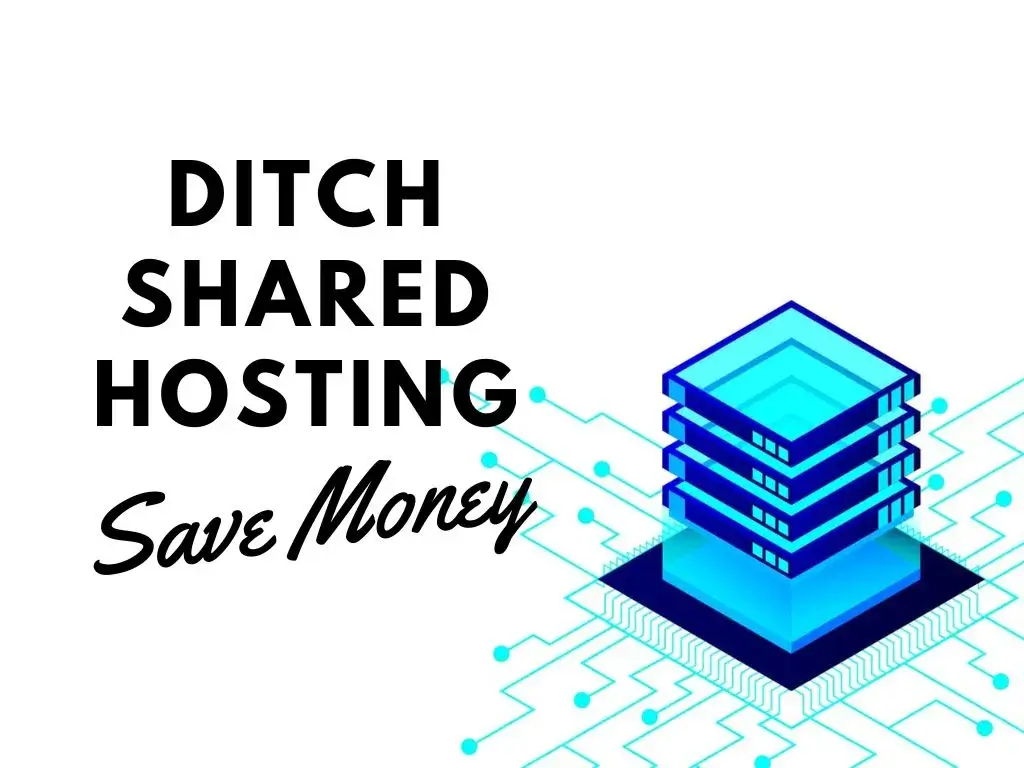 Shared hosting has always been nasty and will always remain so.
The only advantages of shared hosting are:
But it used to be a considerable advantage when Private Servers and Virtual Private Servers cost hundreds of dollars monthly.
Comparing the shared hosting plans of Hostgator 15 years ago.
I was able to grab it for you from the Wayback Machine.
Fifteen years ago, Hostgator's most popular Shared hosting plan, "Baby," used to cost $7.95 (for unlimited domains). While the cheapest dedicated hosting (1 CPU, 1GB RAM) was $174. (Source: Wayback Machine)
Hostgator's Shared Hosting Plans in April 2008.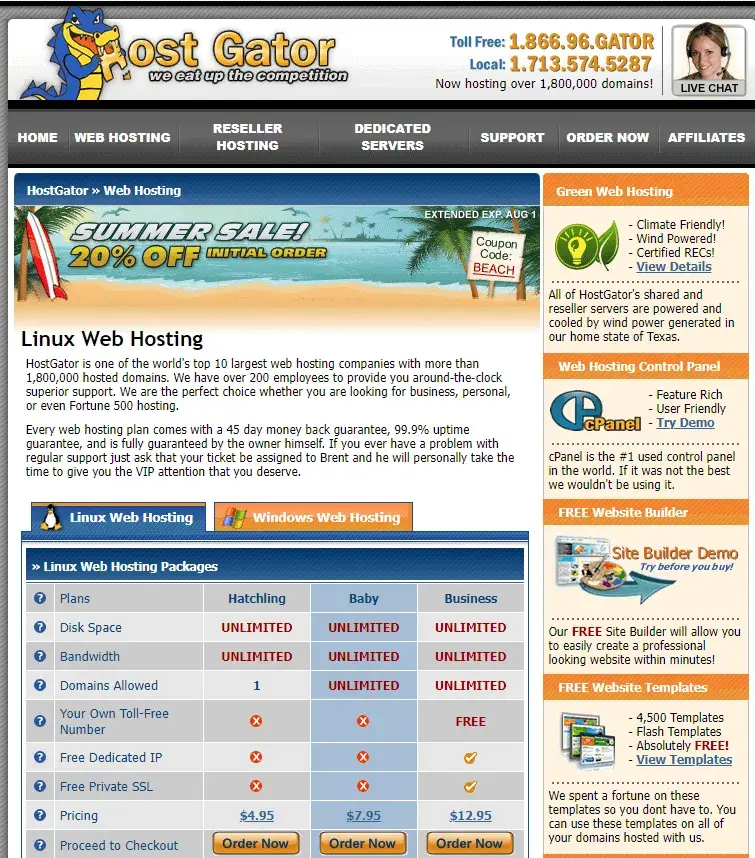 Hostgator's Dedicated Hosting Plans in April 2008.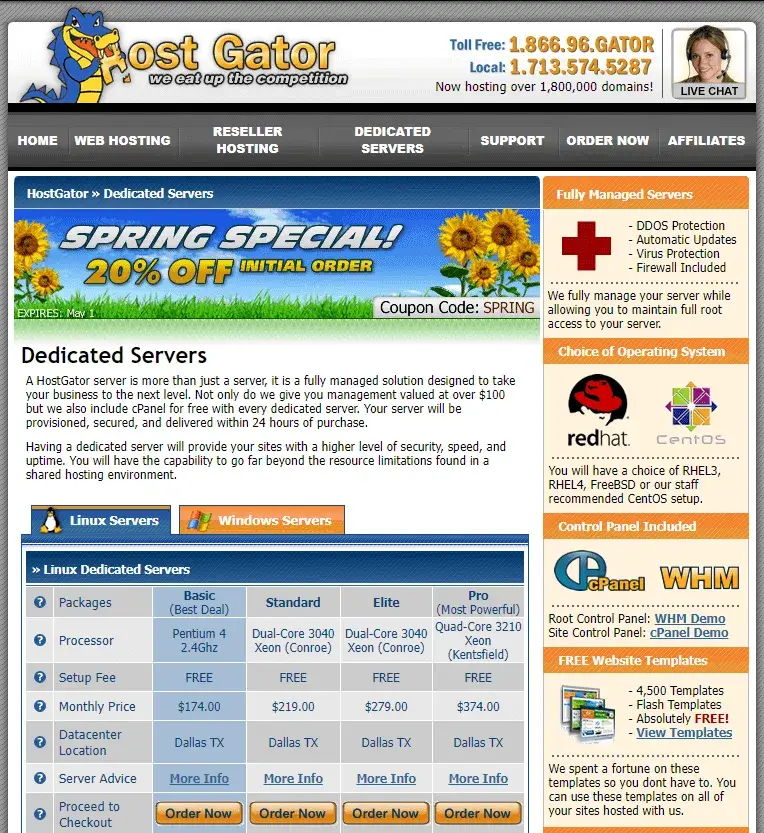 That is a 20X price jump when you choose dedicated hosting over shared hosting.
HostGator is just one example; I have picked hostgator because it has remained synonymous with shared hosting for the last two decades. All other shared hosting companies were more or less similar in pricing.
After 15 years, computer hardware prices have relatively crashed.
However, it does not fully reflect in Hostgator's pricing. In fact, all HostGator's plans have become more expensive than ever (ignoring the new customer discounts)
But cloud servers now start from $5 for 1 CPU and 1GB RAM. And these cloud servers are much more powerful and robust than dedicated servers 15 years ago (which used to cost $174).
That is 35 times cheaper and several times better, thanks to Moore's Law.
But guess what!
Shared hosting prices have not dropped at all. The same Hostgator "baby" plan costs up to $14.99, ignoring the introductory offer.
Here are a few of the most popular shared hosting companies with their cheapest plans for multiple websites.

Note: I have indicated regular prices here without any promotion that applies only to new customers.
The median price in the above hosting plans is 13.99 USD, and the average is 15.13 USD. Most hosting companies have similar pricing.
Unleashing the Power of Cloud Servers:
Undoubtedly, shared hosting plans have evolved a lot in the last decade, even if they have not become cheaper.
But, a typical WordPress website also has become much more demanding than a few years ago. And visitors have become more impatient with increasing broadband speeds.
Still, resource-wise, your shared hosting plan stands nowhere compared to a $5 VPS or cloud instance.
All your shared hosting company charges you for is an expensive cPanel license (or an equivalent dashboard software) and acquisition cost. Once the discount period ends, almost all your renewal fees go to pure profit.
(This is why they are willing to pay hundreds of dollars as affiliate commission to refer a new customer resulting in a plethora of hosting review sites with nothing but positive reviews)
Cloud Servers now cost $5 or even less.
With Server Management Panels like ServerAvatar or Cloudways, you can manage affordable and powerful cloud servers without technical knowledge.
How ServerAvatar Converts Cloud Servers into Managed WordPress Hosting
With a Server management panel, you can install a very lightweight server stack with only the technologies required to run WordPress websites.
This results in an affordable managed server that can run virtually unlimited websites, beating any cpanel hosting in performance, speed, and security.
ServerAvatar is the most affordable server panel I have tested. It costs just $6 above your server costs. (It is free for hosting a single website)
Example 1: Single WordPress Website:
With the cheapest Hetzner plan, CX11, $4 (1vCPU and 2GB RAM), and ServerAvatar free plan, $0, your total hosting cost comes at $4/month
That's right — powerful WordPress hosting with 2GB RAM for just $4.
Example 2: 50 WordPress Websites:
Upgrade to Hetzner's CPX31 Plan (vCPU and 8GB RAM) as your website portfolio expands at a mere €13.60 per month.
Paired with ServerAvatar for $6 per month, you can host 50 WordPress websites for an astonishingly low $21 per month.
So you can host 50 websites at about the cost of 1 managed WordPress website on Hostgator or Bluehost.
| | | |
| --- | --- | --- |
| Feature | Shared Hosting | Cloud Hosting |
| Price | $15 for unlimited website | $10+ for unlimited website |
| Dedicated Resources | No | 2GB RAM, 1vCPU |
| Security | Low | High |
| Speed | Low | High |
Conclusion:
Shared Hosting plans are not cheap anymore.
Cloud servers, with dedicated resources, offer you much more power, speed, and security and are much cheaper. Hetzner Cloud starts at $4 with 1 CPU and 2GB RAM.
Just install ServerAvatar Panel on your cloud server, and it becomes Managed WordPress hosting. Easy to install WordPress with several security features.
It's time to revolutionize your WordPress hosting experience, unleash the power of cloud servers, and witness unparalleled savings.